On August 15, 2015, Amanda Products was proud to be an event sponsor at  The Woodward Dream Cruise – 'the world's largest one-day celebration of classic car culture,' featuring 'more than 40,000 muscle cars, street rods, custom, collector and special interest vehicles.'
An Annual Rite of Summer
In 1995 a group of Detroit area visionaries decided it would be cool to recreate the 50s and 60s – a time when 'youth, music and Motor City steel roamed Woodward Avenue, America's first highway.'
Participation at the first cruise was 10 times what they expected; 250,000 people. These days it attracts over 1 million local, national and international visitors.
While rare and classic cars would capture the imaginations of many, we were there to show off our Jeep Wrangler prototype bumpers and doors and Ultra SS 4-seater chassis; all are designed for people who prefer to play OFF the pavement.  
We liked that a substantial portion of our sponsorship dollars would benefit the Boys and Girls Club of Royal Oak. The organization provides support programs and services for youth from 6 to 18 years of age. 
We also liked that we had a primo spot – at 13 & Woodward, next to the Firestone store. The U.S. Army had a recruiting tent nearby. Soldiers stopped to say 'hi,' posed for pics and told us they could have 'a lot of fun with those vehicles!'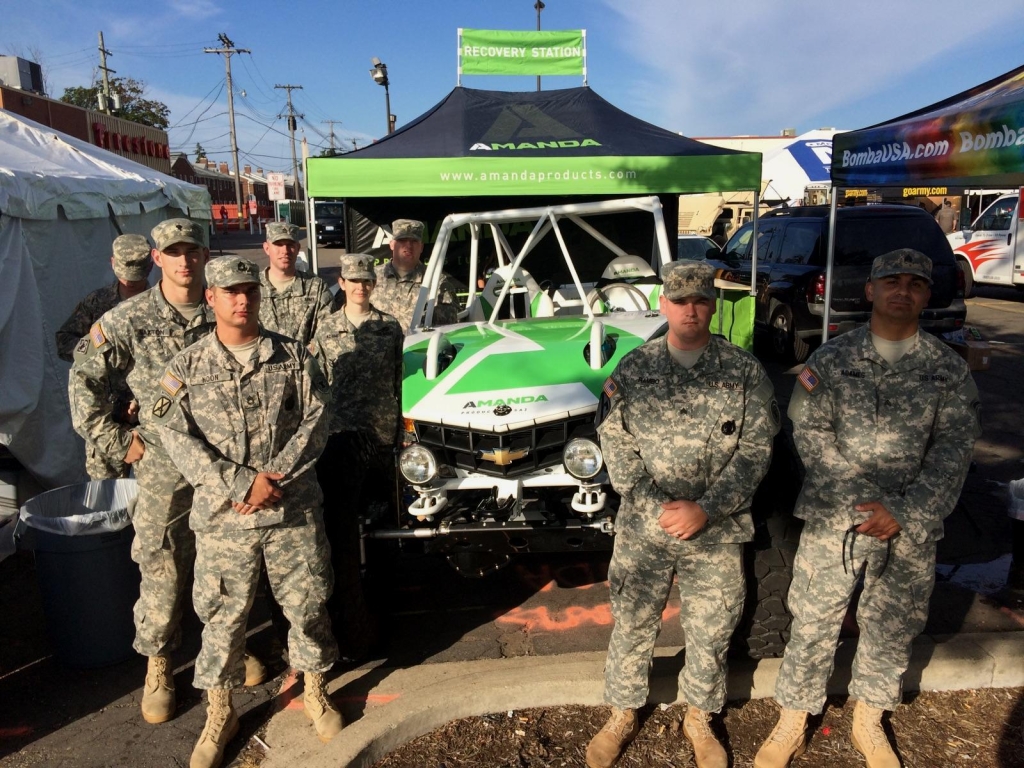 Prize Drawing
Participants were invited to take pics of either vehicle, tag Amanda Products and share on social media for a chance to win one set of SpeedHook™ tow hooks for Ford F-150, a 2″ SpeedHook™ receiver mount or a gift card to the Vinsetta Garage restaurant in Berkley.
Selfies and candid shots ensued.
The chassis stayed at the tent while the Wrangler cruised Woodward most of the day. Despite traffic, the winner managed to capture this profile.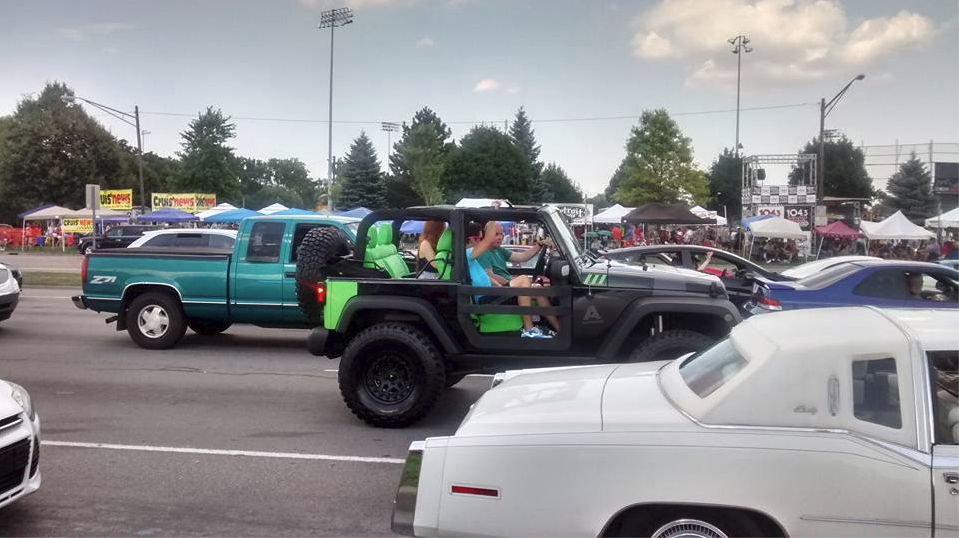 He said "Somebody told me about the drawing, then I saw the Jeep on the road. I tried to take the photo from the front, but the light turned green!"
An avid off-roader, he chose the 2″ receiver mount.
Mission Accomplished
The Woodward Dream Cruise was great fun – an exceptional opportunity to meet enthusiasts and promote our unique vehicles while supporting the Boys and Girls Club of Royal Oak.
If you've never attended Dream Cruise, this video recap by WXYZ TV might persuade you to be there next year.

About Amanda Products 
Amanda Products is title sponsor of ColeCar Motorsports and home of SpeedHook™ – as seen on the team's Ultra4 IFS race car and chase trucks. The ingenious off-road recovery device is priced from $79; it's compatible with Jeeps, F150s, buggies and any vehicle with a 2" receiver hitch.
Like Amanda Products on Facebook