The W.E. Rock site promised "a very fast course with a lot of technical areas as well. Looking at the Series and National points standings, there are heated battles in most classes in each series. A few drivers that don't typically race in the Mountain or Southwest series are making the trip to maintain their National standings."

Mike Klensin, Mike Florian and Mat Carpentier on their way to …
A Double Points Spectacular
Mike Klensin and co-driver Mat Carpentier expected strong competition in the battle for double points, but the track was a surprise.
"We got up there and it's a dirt bike track modified into a track for razors, modified again this weekend for us. So it was a little bit twisty and tight. The jumps were set up for a shorter wheelbase car, not ideal for us.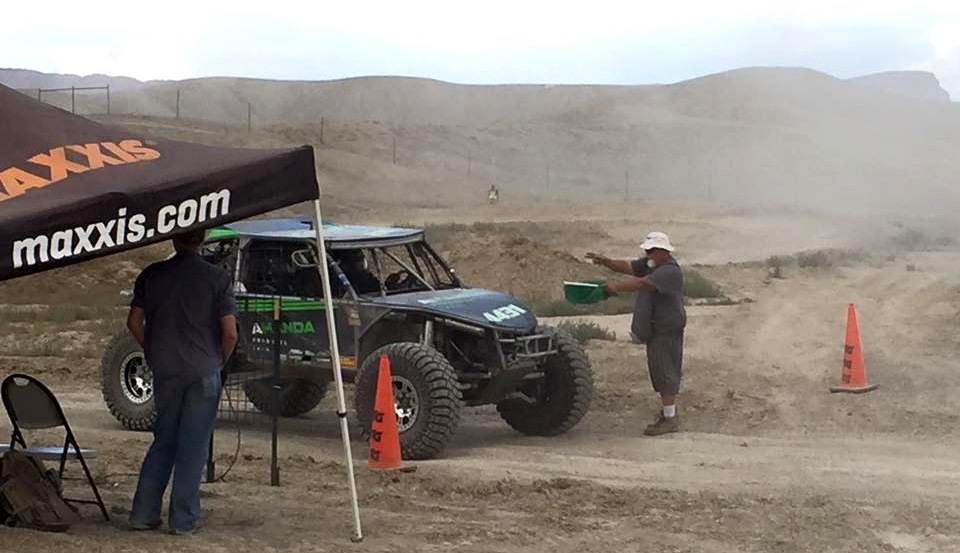 Qualifying; photos by Matt Moga

We did good in practice, qualified second – 1 second slower than the fastest qualifier. But the car was hiccupping in qualifying, so we spent the rest of the time before the race trying to find out what was causing that. We didn't figure it out, but we were able to pass that #1 qualifier in the second lap.
We were running really good for 5 laps; after that the car was sputtering and not running hardly at all. At that point we wanted as many points as we could get – we wanted to keep our lead for the Southwest Series. So that's what we did – kept sputtering around the track and managed an 8th place finish out of 14 cars. I think that was enough to keep us in lead, but we won't know for sure until later this week.
We're working on the car right now; we don't have much time to get it fixed because we need to head off to Fallon, Nevada for the desert race."
Follow the Team
Like Ultra4 Driver Mike Klensin on Facebook
Like ColeCar Motorsports on Facebook
Amanda Products: Title Sponsor of ColeCar Motorsports
Amanda Products is home of SpeedHook™ tow hooks – as seen on the team's Ultra4 IFS race car and chase trucks. The ingenious off-road recovery device is priced from $79; it's compatible with Jeeps, F150s, buggies and any vehicle with a 2" receiver hitch.
Our Jeep Wrangler bumper and door prototypes have been enthusiastically received at SEMA 2014, Jeep Beach 2015, MakerFaire in Detroit and the Woodward Dream Cruise.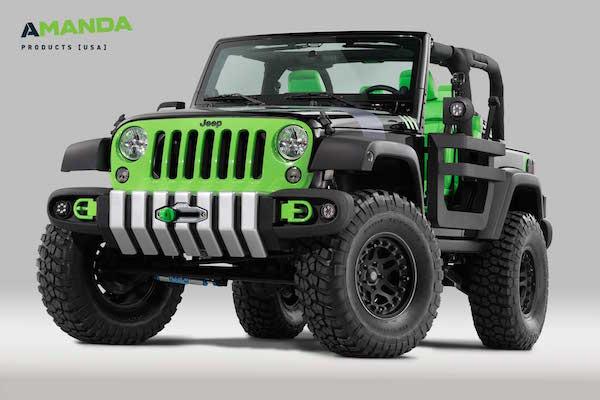 Stay tuned for updates – 'like' Amanda Products on Facebook!